Harlan Coben Books In order | Myron Bolitar Series | Standalone Novels – He is a bestselling American author who is known for writing thrillers! Harlan Coben is an American novelist who was born in New Jersey on January 4, 1962. Here in this article, we are peeking into the life of Harlan Coben and Harlan Coben books.
He has graduated with Political Science as a subject, and after his graduation, he worked with his father in the travel industry. He is one of the best-known authors worlds who has sold about 50 million and has translated his books into 40 different languages worldwide.
He is known to be one of the most decorated authors and has won the Edgar Award, a famous award, an Anthony Award. He is known to be one of New York's best time sellers! When you look at all the Harlan Coben books in order, you will find many blockbuster books that are famous worldwide.
Harlan Coben Books in Order of Publication
He wrote his first book in the year 1990 named play dead. It is the kind of writer who likes to write stand-alone novels, and there are in total of 18 independent stories in Harlan Coben's books in order.
He has given 11 blockbuster novels 10 Myron Bolitar book series and about three books in order Mickey Bolitar books. The list and purchase link are added below.
Hollingsworth of the blockbuster novel tell no one was adopted enter turned into a French film by the same title and the film won French Golden Globe award, and the picture nominated for Oscar.
Harlan Coben is one of the best novelists the world has ever known who was very successful and was successful in winning people's hearts.
Harlan Coben Standalone Novels
Harlan Coben Myron Bolitar Books/Series
Harlan Coben Mickey Bolitar Books
Publication Order of Windsor Horne Lockwood III Books
| Book Name | Publication Year | Check at Amazon |
| --- | --- | --- |
| Win | (2021) | Buy Now |
Publication Order of Wilde Books
Publication Order of Short Stories/Novellas
| Book Name | Publication Year | Check at Amazon |
| --- | --- | --- |
| A Simple Philosophy | (1998) | Buy Now |
Publication Order of Picture Books
| Book Name | Publication Year | Check at Amazon |
| --- | --- | --- |
| The Magical Fantastical Fridge | (2016) | Buy Now |
Publication Order of Anthologies
| Book Name | Publication Year | Check at Amazon |
| --- | --- | --- |
| Opening Shots, Vol. II | (2001) | Buy Now |
| Mystery Writers of America Presents Death Do Us Part: New Stories About Love, Lust, and Murder | (2006) | Buy Now |
| Pulp Fiction: The Crimefighters | (2006) | Buy Now |
| The Best American Mystery Stories 2011 | (2011) | Buy Now |
Top FAQ on Harlan Coben
Who is Harlan Coben?

Harlan Coben is one of the best mystery/thriller writers out there.

Which Harlan Coben book should I read first?

Myron Bolitar series is probably the best place to start

Harlan Coben's upcoming release?

Harlan Coben's latest release is "The Match" from the wild books, it is released on 17th March 2022. The Match is the #1 bestselling creator of the hit Netflix series Stay Close.

Where Harlan Coben Lives?

Coben lives in Ridgewood, New Jersey, with his wife and their four children.

How to follow Harlan Coben?
Harlan Coben Release in 2021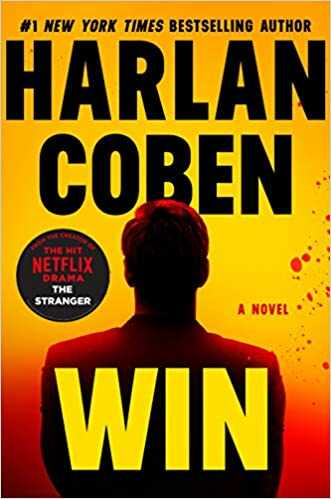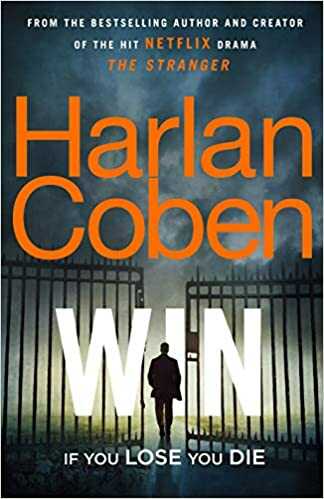 Over twenty years ago, the heiress Patricia Lockwood was abducted during a robbery of her family's estate, then locked inside an isolated cabin for months. Patricia escaped, but so did her captors — and the items stolen from her family were never recovered.
Until now. On the Upper West Side, a recluse is found murdered in his penthouse apartment, alongside two objects of note: a stolen Vermeer painting and a leather suitcase bearing the initials WHL3. For the first time in years, the authorities have a lead — not only on Patricia's kidnapping but also on another FBI cold case — with the suitcase and painting both pointing them toward one man.
Windsor Horne Lockwood III — or Win, as his few friends call him — doesn't know how his suitcase and his family's stolen painting ended up with a dead man. But his interest is piqued, especially when the FBI tells him that the man who kidnapped his cousin was also behind an act of domestic terrorism — and that the conspirators may still be at large. The two cases have baffled the FBI for decades, but Win has three things the FBI doesn't: a personal connection to the case; an ungodly fortune; and his unique brand of justice. 
Awards bagged by Harlan Coben
For his books, Harlan Coben received several awards over the years and was nominated for several ones as well.
1996 – Anthony Award in the category "Best Paperback Original" for Deal Breaker, and was nominated for an Edgar Award in the same category
1997 – Shamus Award and the Edgar Award for "Best Paperback Original" for Fade Away, and was nominated for the Anthony Award and the Barry Award in the same category, as well as for a Dilys Award
1998 – Barry Award for Back Spin, and was nominated for the Dilys Award and the Shamus Award
2002 – Nominated for the Anthony Award, the Macavity Award, the Edgar Award, and the Barry Award for Tell No One
2010 – RBA Prize for Crime Writing (worth €125,000) for Life Wire
What do people say about Harlan Coben?
Coben is the modern master of the hook-and-twist. (Dan Brown)
I read [Harlan Coben's] new book RUN AWAY straight through without moving. It's RIVETING. (Ann Patchett)
This crackling spellbinder will…keep you mesmerized from beginning…to head-spinning, unexpected end. (Forbes on No Second Chance)
Coben proves his nimble, knowing grasp of plot and pace, juggling as many as seven plotlines while still imparting a healthy backstory to cameo characters. You'll read it in a day, maybe two; it's fresh fast food in a cup-of-ramen world. (Entertainment Weekly on Just One Look)
What Coben does best is take readers into his characters' hearts and minds. His protagonists are just common folks, minding their own business when—bam!—they are drawn into a terrifying world of sordid crimes and mayhem. (USA Today)
Brilliant . . . perfect for fans of Sue Grafton, Robert B. Parker, and everyone else. (Nancy Pickard on Fade Away)
A mystery thriller with all the right stuff, intrigue, suspense, romance, and humor…Coben keeps you in suspense from beginning to end. (The Newark Tribune on Deal Breaker)
Superb writing…Harlan Coben serves up an ace with Drop Shot (John Lutz)
Myron Bolitar is one of the most engaging heroes in mystery fiction. One False Move is a blast from start to finish. (Dennis Lehane)
More Amazing Authors to Read –
Have you read Harlan Coben's books and series? Did you like them? Leave your thoughts and comments below.