Women's Murder Club Books/Series in Order by James Patterson – Women's Murder Club is a series of mystery novels by James Patterson. The books are set in San Francisco and feature an ensemble of lead characters.
The Women's Murder Club features four members: Lindsay Boxer, a homicide detective for the San Francisco Police Department; Cindy Thomas, a reporter for the San Francisco Chronicle; Claire Washburn, the Chief Medical Examiner for San Francisco; and Yuki Castellano, a San Francisco district attorney.
The books have been adapted into a made for TV movie, a television series and several games.
James Patterson Women's Murder Club in Publication Order
Set in San Francisco, the novels follow a group of women from different professions relating to investigating the crime as they work together to solve murders. The series follows the women through their personal issues, including Lindsay Boxer's medical issues, marriage, and pregnancy.
The main characters were originally Lindsay Boxer (police officer), Cindy Thomas (reporter), Claire Washburn (medical examiner), and Jill Bernhardt, but later in the series, defence attorney, Yuki Castellano, is introduced.
Every book except 7th Heaven and 10th Anniversary were #1 New York Times Best Sellers
Women's Murder Club (21 book series) by James Patterson
From Book 1: Four crime-solving friends face off against a killer in San Francisco in the Women's Murder Club novel that started James Patterson's thrilling series.
Each one holds a piece of the puzzle: Lindsay Boxer is a homicide inspector in the San Francisco Police Department, Claire Washburn is a medical examiner, Jill Bernhardt is an assistant D.A., and Cindy Thomas just started working the crime desk of the San Francisco Chronicle.
But the usual procedures aren't bringing them any closer to stopping the killings. So these women form a Women's Murder Club to collaborate outside the box and pursue the case by sidestepping their bosses and giving each other a hand.
The four women develop intense bonds as they pursue a killer whose crimes have stunned an entire city. Working together, they track down the most terrifying and unexpected killer they have ever encountered–before a shocking conclusion in which everything they knew turns out to be devastatingly wrong.
Full of the breathtaking drama and unforgettable emotions for which James Patterson is famous, 1st to Die is the start of the #1 New York Times bestselling series of crime thrillers.
Excerpt From 1st to Die (Women's Murder Club)
As the only woman homicide inspector in San Francisco, Lindsay Boxer has to be tough. But nothing she has seen prepares her for the horror of the honeymoon murders when a brutal maniac begins viciously slaughtering newlywed couples on their wedding nights. Lindsay is sickened by the deaths, but her determination to bring the murderer to justice is threatened by her own personal tragedy.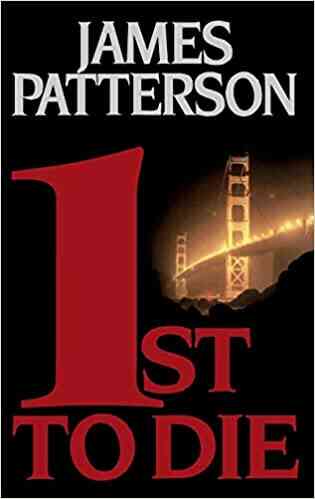 So, she turns to Claire, a leading coroner, Cindy, a journalist and Jill, a top attorney, for help with both her crises and the Women's Murder Club is born.
Excerpt From 2nd Chance (Women's Murder Club)
The Women's Murder Club returns for another thrilling crime investigation. Will their skills be enough to take down a brutal madman? A brutal madman sprays bullets into a crowd of children leaving a San Francisco church.
Miraculously-or was it intentionally?-only one person dies. Then an elderly black woman is hung. Police homicide inspector Lindsay Boxer senses a connection and together with medical examiner Claire, assistant D. A. Jill, and Chronicle reporter Cindy finds a link that sends a chill through the entire nation.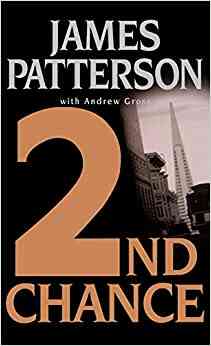 This killer's motives are unspeakable. In this "inventive" instalment of the Women's Murder Club, James Patterson proves once again why he is the #1 master of the murder mystery (Sunday Times).
Choose a Best Read for you by James today
Women's Murder Club Latest Release – 21st Birthday
Detective Lindsay Boxer vows to protect a young woman from a serial killer long enough to see her twenty-first birthday. When a young wife and mother Tara Burke goes missing with her baby girl, all eyes are on her husband, Lucas. He paints her not as a missing person but a wayward wife—until a gruesome piece of evidence turns the investigation criminal. 
While Chronicle reporter Cindy Thomas pursues the story and M.E. Claire Washburn harbors theories that run counter to the SFPD's, ADA Yuki Castellano sizes Lucas up as a textbook domestic offender . . . who suddenly puts forward an unexpected suspect. If what Lucas tells law enforcement has even a grain of truth, there isn't a woman in the state of California who's safe from the reach of an unspeakable threat.
Top Queries on Women's Murder Club Series
Women's Murder Club First Book

The first book of James Patterson Women's Murder Club is '1st to Die"

How many books are there in the Women's Murder Club?

There are 21 books in Women's Murder Club.

Which one is the latest release in Women's Murder Club?

The 21st Book i.e. "21st Birthday" is the latest released novel in Women's Murder Club Series. It is released in 2021.

Who is the writer of the Women's' Murder Club Series?
Read Other Authors and Series
Thank for taking a note of Women's Murder club series books. Let us know your queries and thoughts below.
Also tell us how do you feel about this series and "James Patterson" writing.