Kristen Proby Books In Order – As a voracious reader if you are looking for some novels which can add something romantic and erotic to your library then Kristen Proby Books will be your correct choice. Kristen Proby is an American and New York Times best-selling author who wrote near about 14 series of novels.
Who is Kristen Proby?
Kristen lives in the amazing Pacific Northwest with her partner now but before becoming a full-time author, she was a medical biller, a registrar in an emergency ward, and a professional photographer. She debuted as a published author in 2012 with the novel 'Come away with me". It was a huge success and opened her way to contribute to this field through her writing. Over a million copies of her first book have been sold now.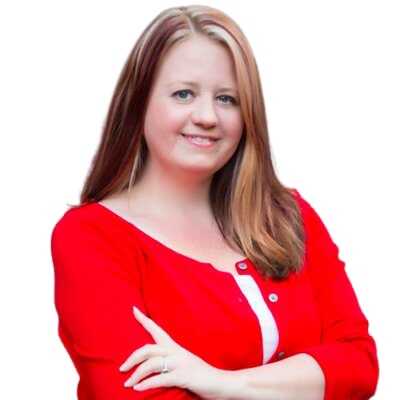 She excels in writing romance novels and has a tremendous hold on characterization. Her women characters are very strong whereas men characters are the alpha male type who are admirable and have a strong sense of protection for their ladies. Another key feature of her novels is the friction between two strong characters still in love with each other.
Kristen Proby Books in order
Proby's most popular series is the 'With me in Seattle, the Boudreaux series, the Big Sky series, and many more. Although each book has dealt with one couple, the books have a similar theme. In today's article, we will pick some of her novels that will give you glimpses of her subject matter and way of writing.
About her writing she says, she had a story forming in her mind as soon as she went to the city of Nola and she can not write a series based on the city that loved dearly.
Publication Order of With Me In Seattle Books
Publication Order of Love Under the Big Sky Books
Publication Order of Boudreaux Books
Publication Order of Fusion Books
Publication Order of Huckleberry Bay Books
Publication Order of Romancing Manhattan Books
Publication Order of Big Sky Books
Publication Order of Big Sky Royal Books
Publication Order of Bayou Magic Books
Publication Order of Standalone Novels
Publication Order of Heroes of Big Sky Books
Publication Order of With Me in Seattle Mafia Books
Single in Seattle Books in Publication Order
Publication Order of Single in Seattle Books
Publication Order of The Curse of the Blood Moon Books
Publication Order of Anthologies
Kristen Proby Books Excerpt
Let's have a look at some of the top books by Kristen Proby.
Come away with me
The next Kristen Proby Book In Order is Come Away with me. It is her debut novel and falls into the category of a romantic novel. The story revolves around Luke William, a mysterious guy, and Natalie Conner, a beauty on the beach. Natalie meets Luke when she is taking pictures early in the morning.
He mistakenly thinks she is taking his picture and he tries to get the camera from her and finds he has misjudged the situation.
There is plenty of attraction between the two and worldwide romance ensues. The story also tells about Luke's mystery and how she handles it. if you read the novel you will find the flow, the writing style, the feel of the story, and the characters instantly hook up with you.
Fight with me
The second book in the series is about Jules Montgomery who is too busy and content with her life to worry about a man named Nate McKenna. She was brought up with her four brothers. And won't risk a career for mind-blowing sex, no matter how much her body and her mind need it but on the other hand, McKenna wants her at any cost. Now how do they take her journey ahead ?? If want to know. I think you should go and grab this book.
Rock with me
The third story of the with me series is woven around the sexual tension between Leo Nash, the frontman from the world-famous Rock bank, and Samantha Williams who learns why not to fall for celebrities. Nash was the only man on earth Samantha would trust. Samantha tries to avoid him despite being attracted to him.
The sexual attraction between them was so thick and Sam can practically hold it in her hand but can't deny the pleasure that she gets from Leo pleasure always comes with pain.
This is the story of the chase and runs between the couple who are attracted to each other will the trust remain the same after the revelation of the secret? Reading about it will keep your curiosity alive throughout the novel.
Safe with me
This story has good humor that revolves around Caleb Montgomery, a former SEAL. He never had a problem taking on an assignment whether it was his days during SEAL or his training during war mercenaries but being assigned to keep protecting Brynna Vincent, a tall, attractive Brunnete, and her two daughters from some unknown danger that is haunting them from the past have thrown Caleb off his axis.
Brynna wants to lead a normal lie and get rid of the frustration and tension from the danger but what will happen if Brynna and her girls fall in one with a man so broken he may not be able to protect them from the danger that threatens?
Tied with me
Everything is going well for Nic Dalton but love is the last thing on her mind until she meets Matt Montgomery, one of Seattle's finest men in a fetish festival. They hit off instantly and had a wonderful night and discover their pass for bondage.
Matt has to leave her in the middle of the night without leaving his number due to his family problem which creates some tension. Even before he sees her again weeks later, he knows he will never get her out of his memory and he wants to do everything that makes him hers.
Breath with me
This exciting and romantic story of with me series revolves around Mark Williams and Meredith Williams loved her for seventeen years. Meredith is a dancer. She has spent the past ten years following her dreams and trying to forget her childhood sweetheart.
Now she has back in Seattle and started her dance studio with her bestie Jacket. She wanted to forget her past until she finds Mark Williams. it is good to read about her chemistry, love, and bond with Meredith. It will de grab your attention.
Closing Thoughts – Kristen Proby
Romantic novels are a kind of novel that generally refers to a kind of general fiction and focus on relationships and love between two people. Kristen Proby's Books In Order proves it correct too.
If you will read her novels, you will get strong characterization, an amazing storyline, and the elements of romance in the form of sexy heroes and sensational heroines prevail in her novels So go, grab and feel the love in the air by reading Proby's books.
Top faq on Kristen Proby
Read more authors from "the books In order"
We would love to know your thoughts on Kristen Proby's books and series. Leave your opinion in the comments.