Patricia Cornwell Books In Order – Patricia Cornwell is an American and is best known for writing crime fiction. If you are an avid reader and want to add crime fiction in your library as your next read Patricia Cornwell's books in order will be a perfect choice.
Patricia Cornwell Books In Order of Publication
Patricia has written a series of novels including some stand-alone novels. One famous series among them are the Scarpetta series. The stories of this novel deal with individual safety and health whereas forensic science is the basis of all investigations. 
Let's talk about a few of Patricia Cornwell's best novels from this series to get a test of her writing.
Publication Order of Kay Scarpetta Books
Publication Order of Andy Brazil/Judy Hammer Books
| Book Title | Year | Buy at Amazon |
| --- | --- | --- |
| Hornet's Nest | (1996) | Buy Now |
| Southern Cross | (1998) | Buy Now |
| Isle of Dogs | (2001) | Buy Now |
Publication Order of Captain Chase Books
Publication Order of Winston Garano Books
Publication Order of Picture Books
| Book Title | Year | Buy at Amazon |
| --- | --- | --- |
| Life's Little Fable | (1999) | Buy Now |
Publication Order of Non-Fiction Books
| Book Title | Year | Buy at Amazon |
| --- | --- | --- |
| Ruth, A Portrait: The Story of Ruth Bell Graham | (1983) | Buy Now |
| Scarpetta's Winter Table | (1998) | Buy Now |
| Food to Die For: Secrets From Kay Scarpetta's Kitchen | (2001) | Buy Now |
| Portrait of a Killer: Jack the Ripper – Case Closed | (2002) | Buy Now |
| Chasing the Ripper | (2014) | Buy Now |
| Ripper: The Secret Life of Walter Sickert | (2017) | Buy Now |
Publication Order of Anthologies
| Book Title | Year | Buy at Amazon |
| --- | --- | --- |
| The Mammoth Encyclopedia of Modern Crime Fiction | (2002) | Buy Now |
Patricia Cornwell Books Summary
Postmortem (1990)
Postmortem is the debut novel of the Scarpetta series and received the Edgar award in 1991. This novel was loosely inspired by Timothy Wilson Spencer. Initially, this award was advised by the Mysterious Press to remove the male central character and expand the Scarpetta character. After that when it was published, the book was received with open arms by the readers and got many literary awards.
The story in the Postmortem revolves around the gruesome crime of Mr. Nobody. The chief medical officer was called for the investigation of a woman strangling that was the new case of unsolved murders in Richmonds but someone want to sabotage the investigation. Dr. Scarpetta's skilled hands and advanced knowledge in forensic science solved the case.
But how? To know the answer, you must read the book.
Body Of Evidence (1991)
This second book of the Scarpetta series "Body of Evidence" revolves around an unknown killer's obsession who wanted to annoy the successful writer Beryl Maddison. She found the message written in her car and planned to leave the city but unfortunately, she returns to Richmonds; the same night.
During the investigation, Scarpetta found Beryl Maddison deactivates the alarm and allow someone to enter. Who was the person and how did the manuscript got missed.? All the questions were haunting to Scarpetta but it was her forensic knowledge and detective instinct that finally solved the case.
All That Remains (1993)
Another Patricia Cornwell books in order are "All That Remains" from Dr. Kay Scarpetta's series. It is closely based upon a colonial parkway killer who is the prime suspect of eight people in Virginia in the decade nineties. Though Patricia's novels made us believe that the case is solved but it is still unsolved.
The story in the book revolves around a killer who was known as the murderer of eight people and stalking a young couple to murder and when Scarpetta comes into the picture starts to play the game with her. When going deeper into the book, you will find the writing of Patricia is the perfect combination of science and fiction.
Cruel And Unusual (1994)
"Cruel and Unusual" is the fourth book of Dr. Scarpetta's series where that CWA gold dagger for fiction Award. A bloody murderer Ronnie Wadell was found dead and Dr. Scarpetta was called to the autopsy of his body. But after some days, a murder of a young boy took place and the prints of Ronnie Wadell were found near the body. It was quite surprising how the murderer who was dead can commit the crime!
Scarpetta with FBI agent Benton Wesley and another detective Pete Marino try to investigate the murder mystery of a young boy. If you want to know the secrete, read "Cruel And Unusual" book, the ultimate story written by Patricia Cornwell.
The Body Farm (1995)
The fifth book in the Scarpetta series has been taken and inspired by the University of Tennessee anthropology research facility. Scarpetta was called to assist in a case of murder of 11 years old Emily Steiner. Scarpetta was joined by her rebellious niece Lucy who was an FBI intern and has a bright future ahead in computer Engineering. During the investigation, they found the murder is resembling the same pattern of the murder of a serial killer who was evaded by the FBI many years back. Scarpetta decided to have a clandestine research facility in Tennessee known as a body farm and here she got many traces and clues for her investigation.
Judy Hammer Series
Judy Hammer is another series of Patricia Cornwell's writings and a perfect pseudo–police fiction where the storyline deal with carpology and sepsis. The setting is North Carolina, Virginia.
Jack The Ripper
It was the most controversial novel named portrait of a Killer: JACK THE RIPPER –CASE CLOSED. "Jack The Ripper" is like a theory and research that says the British painter Walter Sickert was Jack the ripper. Reading this series will be quite interesting and entertaining to those who love reading hardcore crime fiction stories.
Patricia Cornwell Biography
Patricia Cornwell was born in 1956 in Miami, Florida and her birth name was Patricia Carroll Daniels. She was the daughter of a law clerk who might be the reason for her emotional abuse. She completed her graduation degree with the subject English literature in 1979 from Davidson college.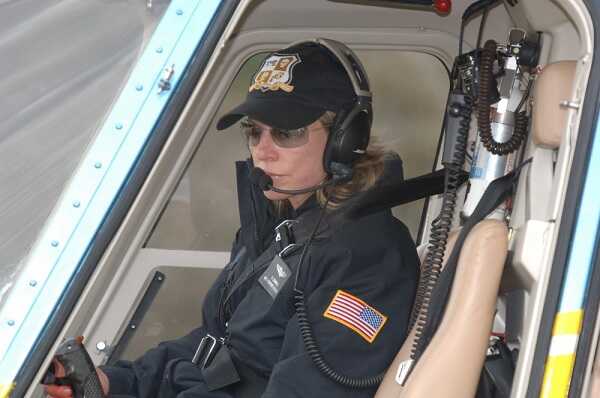 After completing graduation, Patricia started working as a reporter for the charlotte observer and continue working as a full-time crime reporter till 1981. For her excellent contribution in this field, she received North Carolina Press Association Investigative Reporting Award.
In the year of 1980, she got married to Charles Cornwell who was one of her English professors and 17 years senior to her and moved to Virginia. It was the same year she started working on the biography of Ruth Bell Graham. This work got published in 1983 and won a gold medallion award in the year of 1985.
At present, Patricia is living with her second husband whom she married in the year 2006. She did not leave her surname Cornwell even after the divorce from her first husband in 1986.
Patricia Cornwell Writing Career & Awards
In 1985, while working as a medical examiner she has created the character of Dr. Kay Scarpetta after meeting Dr. Marcella Ferenelli, a medical examiner. It was the same time when she started working on her first novel. Initially, the novels were rejected by the publishers but when the first part in the form of Postmortem came out, proved a great hit.
It has won many awards like the British john Creasey award, the French Prix du, and the American Edgar award in the same year. For being one of the best detectives, the character of Kay Scarpetta was awarded the Sherlock award. Her books are also welcomed by the readers as more than 100 million copies are sold till now.
Final Thoughts- Patricia Cornwell
Patricia Cornwell is a well-known author in the field of crime fiction. Her amazing understanding of forensic science that she represented through the character of Dr. Scarpetta; distinguishes her from other crime writers. Patricia Cornwell's books in order have been successful to hold the interest and curiosity of the reader till last that can be said a big achievement especially when it is crime fiction.
Top Faq on Patricia Cornwell
How many books are there in the Scarpetta series?

There are a total of 25 books in the Scarpetta series. The latest one is "Autopsy" which got released in 2021.

What is the birth date of Patricia Cornwell?

Patricia Cornwell was born on 9 June 1956.

In which genre Patricia Cornwell has written her books?

Patricia is a Crime fiction writer.
Read more authors from us
What do you think about Patricia and her books? Leave your comment below.