Sandra Brown Books In Order – If you read various types of literature and are interested in adding romantic and thriller suspense novels to your library, Sandra Brown's books in order will be a good addition to your library. Sandra Brown is the author of seventy-one New York Times bestsellers, including Outfox, Tailspin, Seeing Red, Sting, Mean Streak, Friction, Deadline, and Rainwater.
Who is Sandra Brown?
Sandra Lynn Brown, née Cox is an American bestselling author of romantic novels and thriller suspense novels. She was born on March 12, 1948. Her publications are mostly published under the pen names of Rachel Ryan, Laura Jordan, and Erin St. Claire.
Biography of Sandra Brown
Sandra Brown was born in Waco, Texas, and raised in Fort Worth. She majored in English at Texas Christian University (TCU) in Fort Worth, but left college in 1968 to marry her husband, Michael Brown, a former television news anchor and award-winning documentarian, for Dust to Dust. They have one son, Ryan. 
Sandra Brown worked as a weathercaster for KLTV in Tyler, then she returned to the Dallas-Fort Worth metroplex area where she became a reporter for WFAA-TV's version of PM Magazine.
Sandra Brown started her professional writing in 1981. Over Eighty novels were published by her and has upwards of eighty million copies of her books in print worldwide. Her work has been translated into thirty-four languages.
Her episode on truTV's "Murder by the Book" premiered series in 2008. She appeared in 2010 on Investigation Discovery's series, "Hardcover Mysteries." 
Sandra Brown's novel French Silk was made into a movie, released in 1994, for television. In 2016, her novel White Hot was turned into a Hallmark Movies & Mysteries Original movie titled, Sandra Brown's White Hot. 
Brown holds an honorary Doctorate of Humane Letters from Texas Christian University, where she and her husband Michael Brown, have instituted the ELF, a scholarship awarded annually. She has served as president of Mystery Writers of America, and in 2008 she was named Thriller Master, the top award given by the International Thriller Writer's Association.
Sandra Brown Books In Order
Let's have a look at the latest books by Sandra brown along with the list of all standalone books and series by Sandra Brown in their publication order.
Publication Order of Astray & Devil/Hellraisers Books as Erin St. Claire
Publication Order of Bed & Breakfast Books
Publication Order of Coleman Family Saga Books
Publication Order of Lee Coburn Books with C.J. Box
Publication Order of Mason Sisters Books
Publication Order of Mitchell & Associates Books
Publication Order of Texas! Tyler Family Saga Books
Publication Order of Standalone Novels
Publication Order of The MatchUp Collection Books
| Book Title | Year | Buy at Amazon |
| --- | --- | --- |
| Honor & …(With: C.J. Box) | (2017) | Buy Now |
| Deserves to Be Dead(By John Sandford, Lisa Jackson) | (2017) | Buy Now |
| Getaway(By: Lisa Scottoline, Nelson DeMille) | (2017) | Buy Now |
| Midnight Flame(By: Christopher Rice, Lara Adrian) | (2018) | Buy Now |
| Short Story(By: Karin Slaughter, Michael Koryta) | (2019) | Buy Now |
| Past Prologue(By: Diana Gabaldon, Steve Berry) | (2019) | Buy Now |
| Faking a Murderer(By Lee Child, Kathy Reichs) | (2019) | Buy Now |
| Dig Here(By Charlaine Harris, Andrew Gross) | (2019) | Buy Now |
| Taking the Veil(By: J.A. Jance, Eric Van Lustbader) | (2019) | Buy Now |
| Rambo on Their Minds(By: Gayle Lynds, David Morrell) | (2019) | Buy Now |
| Footloose(By: Val McDermid, Peter James) | (2019) | Buy Now |
Publication Order of Anthologies
| Book Title | Year | Buy at Amazon |
| --- | --- | --- |
| Dangerous Men and Adventurous Women | (1992) | Buy Now |
| No Rest for the Dead | (2011) | Buy Now |
| MatchUp | (2017) | Buy Now |
Awards of Sandra Brown
American Business Women's Association's Distinguished Circle of Success
A.C. Greene Award
Romance Writers of America's Lifetime Achievement Award
International Thriller Writers Award, "Thriller master", 2008
Sandra Brown Few Top Books Summary
MIRROR IMAGE (1990)
When a TV reporter is injured in a Dallas-bound jet crash, she enters a world of mistaken identity and political intrigue in this action-packed romantic suspense novel — a Globe and Mail bestseller!
The crash of a Dallas-bound jet isn't just a tragedy for TV reporter Avery Daniels; it's an act of fate that hands her a golden opportunity to further her career. But it also makes her the crucial player in a drama of violent passions and deadly desires.

After plastic surgery transforms her face, Avery is mistaken for the glamorous, selfish wife of Tate Rutledge, the famous senatorial candidate and member of a powerful Texas dynasty.

As she lays helpless in the hospital, Avery makes a shattering discovery: Someone close to Tate planned to assassinate him. Now, to save him, she must live another woman's life — and risk her own.
FRENCH SILK (1992)
French Silk was the first of Sandra Brown's books that Hollywood adapted for the small screen, a TV movie of the same name starring the gorgeous Susan Lucci.
A successful New Orleans businesswoman is charged with murder and ends up fighting for her life.
Like the city of New Orleans itself, Claire Laurent is a vibrant beauty laced with a mysterious elusiveness. The founder of a successful lingerie company, she's fought hard to make it a worldwide success. Then a Televangelist attacks French Silk's erotic sleepwear as sinful. And when he is killed, Claire becomes the prime suspect.
District Attorney Robert Cassidy knows Claire is damning herself with lie after lie about the murder, even as he feels her drawing him into her world and her very soul. But neither Cassidy nor her protests of innocence can save Claire unless she reveals a shocking truth.
The story behind French Silk is that of a lingerie manufacturer accused of murder – and of the handsome detective assigned to investigate her. Romance will ensue.
ENVY (2001)
ENVY is a New York Times bestselling thriller, a New York City-based book editor travels to a Southern Island to meet a mysterious author, but she's about to uncover a shocking truth about a carefully concealed crime.
Maris Matherly-Reed is a renowned New York book editor, the daughter of a publisher, and the wife of a bestselling author. It's rare for an unsolicited manuscript to pique her interest, but a new submission with blockbuster potential inspires her to search for the book's elusive author.
On an obscure island off the Georgia coast, amidst the ruins of an eerie cotton plantation, Maris finds Parker Evans, a writer determined to conceal his identity as well as his past. Maris is riveted by his tale of two friends who charter a boat with a young woman for a night of revelry, an excursion from which only one person returns.
Working with Parker chapter by chapter, Maris becomes increasingly convinced that his story is based on real-life events.
SEEING RED (2017)
SEEING RED is #1 NEW YORK TIMES & USA TODAY BESTSELLER. Years ago, a Dallas hotel was bombed, and reporters photographed Major Franklin Tapper helping people out of the rubble, a selfless act that turned him into a national hero.
Shortly thereafter, Tapper gave regular interviews and made speeches, but he's since dropped off the radar.
Kerra Bailey, a TV journalist, wants to get down to the bottom of things. What's happened to Tapper in the last 25 years? Why did he disappear? Kerra knows that getting an interview with Tapper will be the defining moment of her career.
An interview is set up, something that unfortunately leads to both Kerra and Major Tapper now being the targets of gunmen. Who are these men? Are they responsible for the bombing? What does Tapper know that could get him killed?
Sandra Brown Upcoming Book
Former Super Bowl MVP quarterback Zach Bridger hasn't seen his ex-wife, Rebecca Pratt, for some time—not since their volatile marriage imploded—so he's shocked to receive a life-altering call about her. Rebecca has been placed on life support after a violent assault, and he—despite their divorce—has medical power of attorney. Zach is asked to make an impossible choice: keep her on life support or take her off of it. Buckling under the weight of the responsibility and the glare of public scrutiny, Zach ultimately walks away, letting Rebecca's parents have the final say.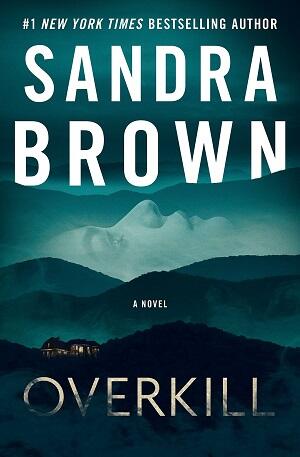 Four years later, Rebecca's attacker, Eban—the scion of a wealthy family in Atlanta—gets an early release from prison. The ludicrous miscarriage of justice reeks of favoritism, and Kate Lennon, a brilliant state prosecutor, is determined to put him back behind bars. Rebecca's parents have kept her alive all these years, but if her condition were to change—if she were to die—Eban could be retried on a new charge: murder.
It isn't lost on Zach that in order for Eban to be charged with Rebecca's murder, Zach must actually be the one to kill her. He rejects Kate's legal standpoint but can't resist their ill-timed attraction to each other. Eban, having realized the jeopardy he's in, plots to make certain that neither Zach nor Kate lives to see the death of Rebecca—and the end of his freedom. 
BLIND TIGER (2021)
Hatcher Hutton, a war-weary soldier on the way back to his cowboy life, jumps from a moving freight train to avoid trouble . . . and lands in more than he bargained for. On the day he arrives in Foley, Texas, a local woman goes missing. Thatcher, the only stranger in town, is suspected of her abduction, and worse. Standing between him and exoneration are a corrupt mayor, a crooked sheriff, a notorious cathouse madam, a sly bootlegger, feuding moonshiners . . . and a young widow whose soft features conceal an iron will.
What was supposed to be a fresh start for Laurel Plummer turns to tragedy. Left destitute but determined to dictate her future, Laurel plunges into the lucrative regional industry, much to the dislike of the good ol' boys, who have ruled supreme. Her success quickly makes her a target for cutthroat competitors, whose only code of law is reprisal. As violence erupts, Laurel and—now deputy—Thatcher find themselves on opposite sides of a moonshine war, where blood flows as freely as whiskey.
Top Faq on Sandra Brown
Which is the latest book by Sandra Brown?

Overkill is the latest book by Sandra Brown which is released in August 2022.

Will there be more Sandra Brown books?

Yes, there will be more Sandra Brown books. We are not sure about the titles. We will update this once we have the information.
Read more authors like Sandra Brown
Have you read Sandra Brown's books and novels in order? Leave your thoughts and comments below.