Jacqueline Winspear Books In Order – "Reading is the passport to countless adventures." Love, romance mystery, and adventures are some forms of literature that add excitement and entertainment. A voracious reader wants to read all kinds of literary forms. if you are inclined to mysterious stories and looking for detective fiction in your library then Jacqueline Winspear Books will be your perfect choice.
About The Author – Jacqueline Winspear
Jacqueline Winspear is a mystery writer from Kent England. She wrote the famous series Maisie Dobbs and got many prestigious awards for her excellent writing.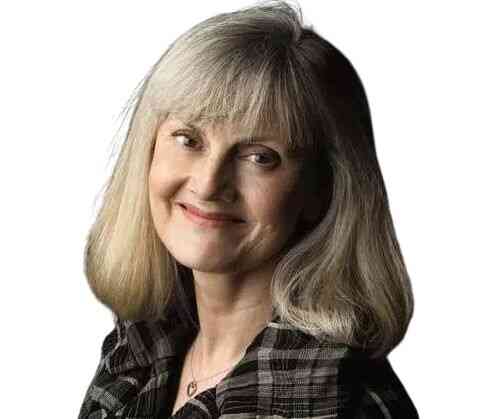 Born on April 30, 1955, Winspear was raised in Cranbrook, Kent. She got her education from the University of London's Institute of education. She started her career in academic publishing, higher education, and marketing communications in her writing she explained her childhood memories of the suffering of her grandfather in WW1. While working in business and as a personal coach Jacqueline embarked on her life as a full-time author.
Jacqueline Winspear Books In Order
Let's have a look at the Jacqueline Winspear novels and series in their publication order. We will also see some of the upcoming and recent releases at the end of this article.
Publication Order of Maisie Dobbs Books
Publication Order of Maisie Dobbs Non-Fiction Books
| Book Title | Year | Buy at Amazon |
| --- | --- | --- |
| What Would Maisie Do? | (2019) | Buy Now |
Publication Order of Standalone Novels
Publication Order of Memoirs
| Book Title | Year | Buy at Amazon |
| --- | --- | --- |
| This Time Next Year We'll Be Laughing | (2020) | Buy Now |
Publication Order of Anthologies
| Book Title | Year | Buy at Amazon |
| --- | --- | --- |
| A Study in Sherlock | (2011) | Buy Now |
| Odd Partners | (2019) | Buy Now |
| Shattering Glass | (2020) | Buy Now |
Jacqueline Winspear some famous books
Maisie Dobbs
Written by Winspear this book was published in the year 2003. Maisie Dobbs is a mysterious series of novels. The setting of this story is England between 1910 and 1929 and the title character of this story is Maisie Dobbs, the female private investigator herself. Maisie Dobbs is a quirky literary creation. This novel is nominated for several awards and received the 2003 Agatha Award for Best First Novel. It is the first in the Maisie Dobbs series.
Maisie Dobbs was born in a poverty-stricken section of South East London in the 18 century .she untangles painful and shameful secrets stemming from war experience. She interrupts her education to be a nurse in the war but after it again she established herself as an investigator. Maisie emphasis healing her clients.
Birds Of Feather
Birds of Feather was the sequel book to the first book written by Jacqueline Winspear. In this book, the writer described that an eventful year has passed for Maisie Dobbs and now she has proven herself a psychologist and investigator. She has also won over a detective inspector Stratton of Scotland's s yard who was investigating a murder case in children while Maisie was summoned to Dulwich to find a runaway heiress.
The woman was the daughter of Joseph a wealthy self-made man who has lavished her with privilege but was confined in a gilded cage. His domineering ways drove her off and she bolted again.
While reading this story you will get the plot is well structured and the characters are from the first world war while the second in the series there is no need to read the first book before starting it.
Messenger Of Truth (2006)
Messenger of Truth is of the most popular Jacqueline Winspear Books In Order. In 1931, before the opening of a new and much-awaited exhibition at the famed Mayfair gallery Nick Washington was found dead. Police considered it an open and shut case and declared it an accidental case. But his twin sister Georgia was not convinced by this investigation and goes to Maisie Dobbs who was gaining a good reputation at that time as an investigator for her unique style of solving the cases.
The story of the Messenger of Truth will entertain and enthrall the reader.
An Incomplete Revenge
Maisie Dobbs and her assistant Belly Beale got a new case in early 1931 but the involvement of Maisie Dobbs was little more as her assistant Belly was going for two weeks' holidays for hop picking with his family which is long favored tradition for people of East end.
Maisie Dobbs found a mystery at the pictorial place. What was the mystery and how Maisie solved this case is the center of attraction for the reader?
The American Leader: Maisie Dobbs Novel
The Emotional pressure is as explosive as a falling bomb this theme prevails throughout the story. In 1940, when an American war correspondent is concealed by the British authorities.
Maisie Dobbs decided to take the case into her hand, for investigation but during the investigation, Maisie was torn between two cases one to protect young evacuees and the second to solve a dangerous case of a correspondent. The stakes are raised when the possibility of losing her dearest friend.
The Consequences Of Fear: A Maisie Dobbs Novel
Written by Jacqueline Winspear, The Consequences of Fear was a recently published novel in 2021. It's the story of young Freddie Hackett who was the message collector. He collects messages from Government offices and delivers them to various destinations around London. He sets off one day with a message, along with a route of bomb outhouses, and witnessed a murder.
He wanted to rush to the police but has to deliver an envelope. Police rejected him explain still he remembers an address in Fitzroy square that belongs to Maisie Dobbs.
So do you think she believes in him?? For getting your answer read this book.
Jacqueline Winspear New Book from Maisie Dobbs Series – The Sunlite Weapon
In the latest installment of the New York Times bestselling series, a series of possible attacks on British pilots leads Jacqueline Winspear's beloved heroine Maisie Dobbs into a mystery involving First Lady Eleanor Roosevelt.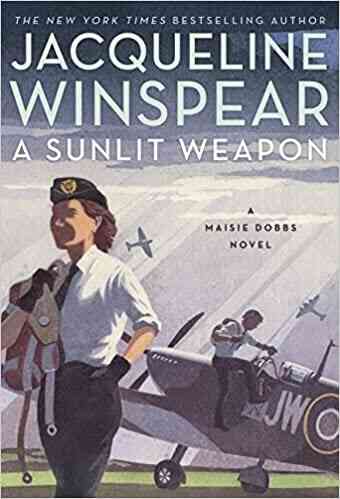 October 1942. Jo Hardy, a 22-year-old ferry pilot, is delivering a Supermarine Spitfire—the fastest fighter aircraft in the world—to Biggin Hill Aerodrome when she realizes someone is shooting at her aircraft from the ground. Returning to the location on foot, she finds an American serviceman in a barn, bound and gagged. She rescues the man, who is handed over to the American military police; it quickly emerges that he is considered a suspect in the disappearance of a fellow soldier who is missing.
Tragedy strikes two days later when another ferry pilot crashes in the same area where Jo's plane was attacked. At the suggestion of one of her colleagues, Jo seeks the help of psychologist and investigator Maisie Dobbs.
Meanwhile, Maisie's husband, a high-ranking political attaché based at the American embassy, is in the thick of ensuring security is tight for the first lady of the United States, Eleanor Roosevelt, during her visit to Britain.
There's already evidence that German agents have been circling: the wife of a president represents a high-value target. Mrs. Roosevelt is clearly in danger, and there may well be a direct connection to the death of the woman ferry pilot and the recent activities of two American servicemen.
To guarantee the safety of the First Lady—and of the soldier being held in police custody—Maisie must uncover that connection. At the same time, she faces difficulties of an entirely different nature with her young daughter, Anna, who is experiencing wartime struggles of her own.
Jacqueline Winspear New Book – The White Lady
Print length – 384 pages
Language – English
Publisher – Allison & Busby
Publication date – 21 March 2023
ISBN – 100749029137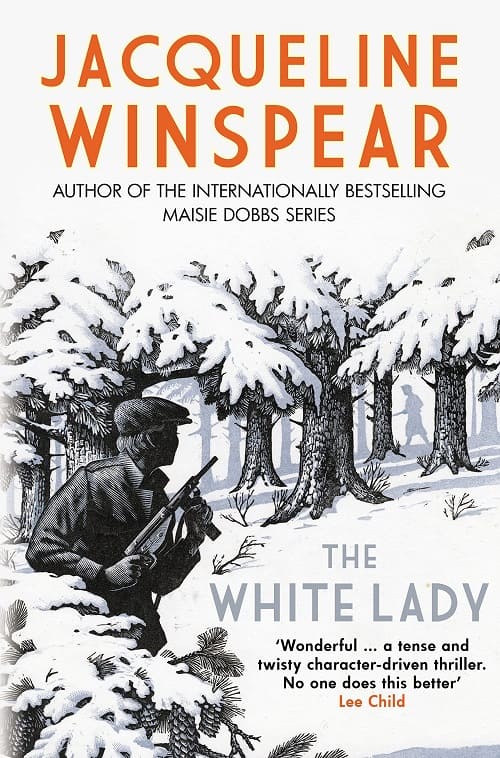 Conclusion – Jacqueline Winspear
Reading mysterious or detective stories always increases the power of observation. It engages the readers closely and involves them deeply in the reading. In Jacqueline Winspear Books In Order, you will always get a wonderful collection of detective stories that will entertain, amuse and hold your attention throughout the reading. So go and get these books and enjoy your reading.
Some top faq on Jacqueline Winspear
What is the birth date of Jacqueline Winspear?

Jacqueline Winspear was born on 30 April 1955 (age 66 years) in Kent, United Kingdom.

Which is the latest book of Jacqueline Winspear?

Jacqueline Winspear's latest book title is "The White Lady", which was released on March 21, 2023.

How many titles are there in the Maisie Dobbs series?

Currently, the Maisie Dobbs series has 16 books available, the 17th title is "A sunlit Weapon" which will be released in 2022.
Some most read authors
What do you think about Jacqueline Winspear and her books and series? Leave your comments below.