Mary Burton Books In Order – According to Albert Einstein, "the most beautiful experience is mysterious. It is the fundamental emotion that stands at the cradle of true and true science" indeed. Reading a mystery book always develops a sense of curiosity and observation in the reader. So, if you are an avid reader and want to add mystery books to your library, Mary Burton's books will be the right choice. 
Mary Burton is an American author and famous for writing mystery thrillers. She is among the top ten writers in Amazon's author ranking for romantic thrillers and mystery novels.
Who is Mary Burton?
Mary Burton is one of the best mystery writers of American Novelists and romance Writers. Mary has completed her graduation from Virginia's Hollins University. Before becoming a full-time writer, she was working in the field of marketing.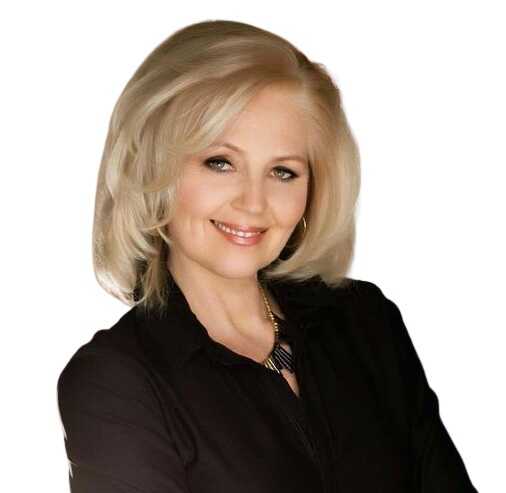 Burton is famous for creating multiple suspense stories that are connected by the character and place and the brilliant members of international thriller and mystery writers of America. She has written 45 novels as Mary Burton and 5 novellas as Mary Ellen Taylor. At present, she is living with her husband and two children in Richmond, Virginia.
Mary Burton Books In Order
Mary Burton gained tremendous success through her writings. Most of her stories are driven by the theme of multiple serial killers. And her story characters are getting to know through her characters. I am watching and Lisa ringer, Dying Scream, Senseless. The basic theme of all her novels is passion.
Publication Order of Alexandria Books as Mary Taylor
| Book Title | Year | Buy on Amazon |
| --- | --- | --- |
| At the Corner of King Street | (2015) | Buy Now |
| The View from Prince Street | (2016) | Buy Now |
Publication Order of Criminal Profiler Books
Publication Order of Morgans Of Nashville Books
Publication Order of Forgotten Files Books
Publication Order of Montana Books
| Book Title | Year | Buy on Amazon |
| --- | --- | --- |
| Near You | (2021) | Buy Now |
Publication Order of Senseless Duo Books
Publication Order of Texas Rangers Books
| Book Title | Year | Buy on Amazon |
| --- | --- | --- |
| The Seventh Victim | (2013) | Buy Now |
| No Escape | (2013) | Buy Now |
| You're Not Safe | (2014) | Buy Now |
Publication Order of Union Street Bakery Books as Mary Taylor
Publication Order of Montana Mavericks: Thunder Canyon Books
| Book Title | Year | Buy on Amazon |
| --- | --- | --- |
| The Tracker | (2005) | Buy Now |
| Big Sky Rancher (By: Carolyn Davidson) | (2005) | Buy Now |
| The Bounty Hunter (By: Cheryl St. John) | (2005) | Buy Now |
Publication Order of Standalone Novels
Publication Order of Short Stories/Novellas
| Book Title | Year | Buy on Amazon |
| --- | --- | --- |
| Christmas Past | (2012) | Buy Now |
Publication Order of Anthologies
| Book Title | Year | Buy on Amazon |
| --- | --- | --- |
| Christmas Gold | (2002) | Buy Now |
| A Hero's Kiss | (2003) | Buy Now |
| A Season Of The Heart | (2005) | Buy Now |
| Silver Bells | (2008) | Buy Now |
| Killer Nashville Noir: Cold-Blooded | (2015) | Buy Now |
| Deadly Southern Charm | (2019) | Buy Now |
Achievements of Mary Burton
Mary Burton loves to write suspense, researching law enforcement, law procedure, and serial killer stories. Her novels CUT AND RUN and YOU ARE NOT SAFE are nominated for America's RITA AWARD for romantic suspense. Some of her novels consider among the USA BESTSELLERS and NEWYORK TIME's novels. Library Journal has compared her work with the work of LISA Jackson and Lisa Gardener. Fresh fiction compared her writing with Jack Patterson.
Mary Burtin Books Short Excerpt
Let's see some of Mary Burton's best novels to get an idea about her genres of writings.
Dark Waters
This novel tells us the disturbing mystery of secret, deadly murder that lies under the peaceful lake of the city of quiet Virginia. Hero and heroine both have a past. The heroine was hooked with the hero at a very young age, for which he was not very serious, but for her, it was everything.
She runs off in tears after knowing the fact that he is not serious about their relationship. Although the story is a murder mystery, it has elements to bind your interest throughout the story.
You Are Not Safe (2014)
It is another best suspense thriller story in the series of Mary Burton Books In Order. 'You are not safe' is a romantic suspense story with an exciting beginning. The plot is good, but the ending is surprising.
The story is similar to another romantic serial killer story of Mary Burton. This one is the third and last part of the Texas Rangers crime that is well written, but some questions are not answered at the end of the story. When the Texas Rangers come across the body hanging from a tree in Texas hill country, he initially thought it was suicide, but the doubt shifts when the number of deaths increases. Tec Bragg and Greer Templeton start their investigation and get their answer.
The Seventh Victim (2013)
As per the NEW YORK best times bestsellers, "it is a dark and disturbing, well-written tale of obsession and murder." The story is a mystery of the life Lara church that has hazy memories of her attack when he restarts her life after getting a job, house, and new chance. Suddenly, TEXAS RANGER James beck arrives at her doorstep.
Now how the story turns and how she deals with the situation will give you goosebumps. So, grab the book now for getting the answers.
No Escape (2013)
No Escape is another famous Mary Burton Books In Order. Like other romance series, the story is also about serial killer Harvey Day Smith; who was behind the bar but had a secret to share. Jolene Granger has agreed to listen to his confession because he does not want to secret inside her mind. This story can be called a simple tale of suspense.
There is also a wedding ceremony that goes on and on. It is also a standalone novel book. Both Jo and broody characters and thoughts show the complex feelings and awkwardness between them. Their romance was also a subplot of the story. The whole story is woven nicely; you will be going to like the entertaining romantic mystery of Burton.
Burn You Twice (2 0)
This recently released standalone story is a very psychological mystery. The story uncovers the searing suspense and the perfect mingle of romance and suspense. The character of Burn You Twice is Joan Mason and her roommate survived an arson fire on their house. One another character Elijah Weston was arrested for a crime.
Joan decided to take a Tour for Montana when she wanted to know about Elijah's release; who always sworn that he is not a culprit. The arson fire took place again when Joan was in Montana at her childhood place. Detective Gideon Bailey, who was Joan's boyfriend, came into the picture for investigating the crime. Once again, the suspect was Elizah.
When you read the story, you will guess the culprit as Burton did not create too much suspense. Overall, the story can be called a mediocre and fast-paced read.
Near You (2021)
With the recent release in 2021, 'Near You' can be called a novel of obsession and revenge. Mary Burton tries to kindle fear in women's hearts for the killer who knows all her secrets. At the same time, a forensic psychologist and single mother, Anne Bailey, has joined the Montana HIGHWAY PETROL. She is tasked to solve the mystery of two murdered.
Final Thoughts – Mary Burton
Mary Burton has achieved great success because of her writings. As sometimes to read crime fiction or mystery play gives us mental alertness and freshness. So, if you want to add the fuel of energy and excitement, then Mary Burton books in order will be a perfect choice.
Some top faq on Mary Burton
Which is the upcoming book by Mary burton?

"The Lies I Told" will be the upcoming book of Mary Burton which will be released in mid of 2022.

in which genres Mary Burton has written her novels?

Mary Burton has covered these all genres – Life, Death, Mystery, Suspense, and Romance

Which are some recent releases by Mary Burton?
Read more awesome authors from "the books in order"
What do you think about Mary Burton and her books and novels? Leave your comments below.