Boyd Morrison Books In Order – Are you fretted up with the no search results about Boyd Morrison? Don't worry! This post can be your stop if you're searching for the Boyd Morrison Books. Here, I have tried to add everything which seems important as well as informative related to the author.
In this post, I have added complete information about the author that includes his early life, education, later life, achievements, awards, and some famous books/novels.
List of Boyd Morrison Books in Publication Order
Here, in this section, you'll come to know about a list of books that are authored by Boyd Morrison with time. All the Boyd Morrison Books in Order have been listed by series.
Some of the Co-Authored Books of different series are:
The Tyler Locke Series
Oregon Files Book Series in Publication Order
Boyd Morrison co-authored with Clive Cussler in Oregon Files Series. The full list is given below with the publication year and amazon purchase link.
Let's see some books that were standalone written by Boyd Morrison.
Standalone Novels by Boyd Morrison
Publication Order of Sword and Honour Books with Beth Morrison
| Book Name | Publication Year | Buy at Amazon |
| --- | --- | --- |
| The Lawless Land | (2022) | Buy Now |
| The Last True Templar | (2023) | Buy Now |
Publication Order of Tyler Locke Books
| Book Name | Publication Year | Buy at Amazon |
| --- | --- | --- |
| The Ark | (2009) | Buy Now |
| The Vault / The Midas Code | (2011) | Buy Now |
| The Roswell Conspiracy | (2012) | Buy Now |
| The Loch Ness Legacy | (2013) | Buy Now |
Other Top Books By Boyd Morrison
Boyd Morrison: A Man of Eminent Reputation
Boyd Morrison is an American Penman/Novelist, who specializes in the thriller niche. He was born on 17th February 1967 in the United States of America. Besides being an American author, he is an engineer, actor, and jeopardy champion as well.
He is a mechanical engineer who has worked for the National Aeronautics and Space Administration (NASA). Currently, he lives in Seattle state of the United States of America (USA) with his wife.
Moreover, apart from thriller genres, he loves to write adventure, action, mystery, and some fiction genres stories. Although interested in writing, he also loves to do some more interesting things like Scuba diving, Water Rafting, Bungee Jumping, Skiing, and many more as his hobbies.
Likewise, the stories of his books, his career throughout life seem interesting and exciting. He has co-authored many novels with American scribbler Clive Cussler in fact, apart from standalone delivery. He had been a gamer since his childhood that still reflects.
Boyd Morrison: Education
Boyd Morrison has pursued his Bachelor of Science in the stream of Mechanical Engineering from Rice University. Later, he went to get his post-graduation degree in the field of industrial engineering at Virginia Tech, where he received a Ph.D.
Boyd Morrison: Phenomenal Career
His professional career has been more magnificent compared to his writing career. He has played various roles in his life yet. Boyd Morrison has an incredible career outline that starts from working in Lockheed Corporation on the behalf of NASA.
Further, he worked for various high-profile organizations like a notable company named Microsoft and many other Fortune 500 companies.
He has also worked in the Xbox Games, where he used to develop games. Apart from working for high-profile organizations, he has contented himself in a Jeopardy competition, where he aced.
Although, he has been signed as an actor in various films like The Dishwasher Film, a short film released in 2019. He has also worked in various commercials and stage plays.
Boyd Morrison: Journey to Become Author!
Boys Morrison has been a successful and world-renowned author. His writing career was once on hold but, a few years later, he managed to become an author. As his wife was pursuing schooling and he was the sole breadwinner, opted to work full-time.
But, his ambition wasn't ruled out. As soon his wife completed her medical studies and started practicing, he left the job to head-on into writing. When he left the job to advance his career in writing, he was employed in a notable company named Microsoft.
Just after leaving the company, he published himself a book titled "The Ark". Many publishers under different names have released this book. Until now, 35 editions of this book have been published successfully.
Boyd Morrison: Achievements & Awards
His achievements are uncountable that starting from working for NASA to bagging up 11 patents in his professional career. Although, he has become world-renowned as his books become the #1 New York Times Best-Selling Author.
Boyd Morrison Books in Order: Synopsis of Best Books
In the field of writing, he debuted with his self-published book named "The Adamas Blueprint" in 2005. After getting massive popularity, the book was republished with new titles by several publishers.
Tyler Locke Series was released in 2009 which was the very first book released by the author under The Ark Novel. Thereafter, the book has more than 35 editions that cause it to be called alternatively "The Noah's Ark Conquest", especially in the UK. This novel is full of suspense, mystery, thriller, fiction, and action.
As the main storyline starts, it features a Contagonist, Dilaria Kenner who is also an archaeologist and the Antagonist, Sebastian Ulric who is also a wealthy chemist with no heart, who shows his intent on cleansing the globe.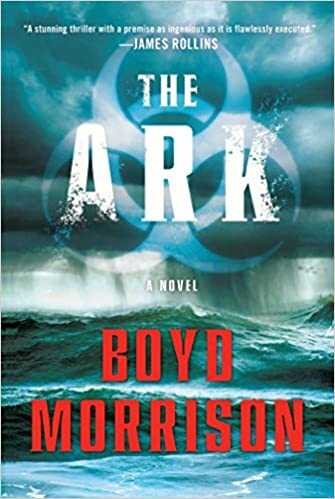 Further, the story moves forward, the life of the archaeologist is in danger as two assassination attempts on her life. However, on the first attempt, one of her friends is killed, prompting her to make a bolt for it. Although, he told her an encrypted ancient text message that concerns the discovery of the Biblical Noah's Ark and an artefact (ancient) in his throes of death.
Well, as the story goes, those two assassinations took a second attempt to kill her. Moreover, during this unfortunate incident, she was involved in an aircraft accident near the oil rig where the antagonist Locke works. Fortunately, he saved all the passengers in this accident including Dilaria Kenner.
As the climax approaches, it becomes clear who wins the race against the time to save humanity.
"The Vault" is another self-published novel by the author, Boyd Morrison in the Tyler Locke Series. Alternatively, after revised editions and notably in the UK, it is re-titled "The Midas Code". Boyd Morrison had self-published this outstanding and amazing novel in 2011.
In this book, the story features a protagonist named "Tyler Locke". As the story goes, it says that Locke was an army combat engineer, incidentally and previously but, currently works for a consultancy firm called "Gordian", which is a Canadian-based Oil Rig. After going through some parts, it says; his father is the US Army General.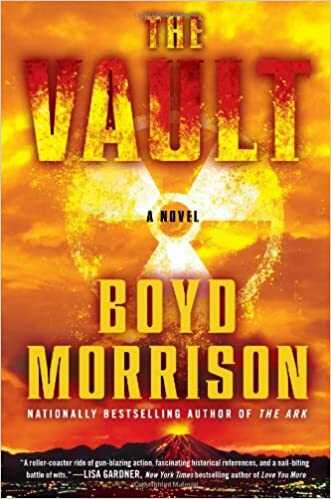 The main storyline starts when a mysterious informant informs the protagonist Locke that a malicious person has planted a ticking bomb on the boarded ferry. After that information, he teamed up himself with the Contagonist, Stacy Benedict, who is a language professional, to neutralize the ticking bomb.
However, the bomb threat wasn't a random threat that will go down easily. Along with the bomb threat, they had kidnapped the main character too. Further, a character named Jordan Orr comes into play who is an Antagonist, to prompt Locke and Stacy to decipher and find out exact encrypted ancient text for a treasure-hunting mission.
As the story moves on, the climax approaches. So, kindly read a novel to uncover the thrilling suspense.
The Last True Templar (Tales of the Lawless Land Book 2)
The thrilling new historical adventure from New York Times bestselling author Boyd Morrison and expert medievalist Beth Morrison. Fox and Willa find themselves on a dangerous quest for the treasure of the Templar Knights.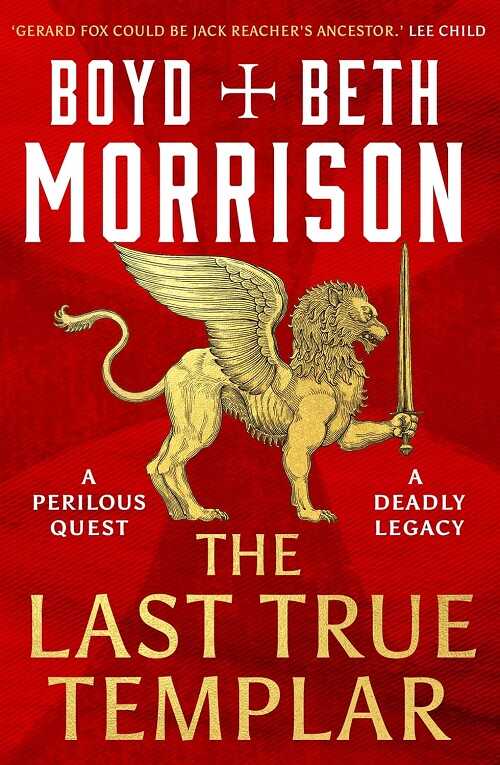 A Perilous Quest. A Deadly Legacy.

Italy, 1351. English companions, knight Gerard Fox and the resourceful Willa, have come through a death-defying journey across war-torn Europe. Now looking towards a future together, they must first find a way to reconcile with their difficult pasts.

In a small village between Florence and Siena, Fox and Willa are caught up in a deadly ambush. After rescuing Luciana, the target of the attack, they take refuge in her opulent villa and learn her heartbreaking story – a tale of loss, deception, and a burning desire for freedom.

Soon, Fox and Willa are involved in a perilous quest to save Luciana's family legacy. To do so, they will have to solve a mystery that points the way to the fabled lost treasure of the Knights Templar.

'Complete with mysteries, secrets, and adventure, rich in detail, delivering exactly what a reader craves. This writing duo knows all the right chords to touch." Steve Berry, #1 New York Times bestselling author

'A mesmerizing sequel to the hugely entertaining The Lawless Land…. There is action galore. What a ride!' Elizabeth George, #1 New York Times bestselling author

'Any lover of historical mysteries or great tales of adventure will find much delight in this novel!' James Rollins, #1 New York Times bestselling author

'A triumphant follow-up to The Lawless Land, with a puzzle that will dazzle fans of The Da Vinci Code. There's so much breathtaking excitement that the book should come with an oxygen tank.' Lee Goldberg, #1 New York Times bestselling author
Reviews for the TALES OF THE LAWLESS LAND series:
'The Morrisons bring the Middle Ages to life in vivid detail.' Graham Brown
'A novel full of both authenticity and thrills.' Mark Greaney
'Historical fiction fans will eagerly await the couple's further adventures.' Publishers Weekly
'Combines the rich historical tapestry of Umberto Eco and the relentless pace and adventure of Clive Cussler.' J.T. Ellison
TOP FAQ on Boyd Marrison
Who is Boyd Marrison?

Boyd Morrison is an American thriller novelist, actor, and former Jeopardy! champion. He has co-authored several books with The New York Times fiction bestseller Clive Cussler.

In which genre Boyd Morrison has written his books?

Boyd is a "thriller" genre writer.

Name the top movie of Boyd Morrison as an actor?

Boyd Morrison New or upcoming book?

How old is Boyd Morrison?

He is 54 years old. Born: 17 February 1967.
You must read these top Authors
What do you think about Boyd Morrison, his books, achievements, and films? Comment your thought below.