Joshua Hood Books In Order – Do you want to feel and read real-life war experience stories? If yes, you must pick the Joshua Hood books In publication order which is a completely action-packed and realistic military thriller. Joshua Hood is a popular American writer who pens amazing war stories and thrillers.
In the 'Search and Destroy' series, he has written wonderful war stories and created an unforgettable character, protagonist Mason Kane. His writing has the power to hold the reader's attention till last as he imparts his real experiences too in his stories. 
Let's know more about this amazing writer who has given us wonderful adventurous stories.
Joshua Hood's Childhood & A Quick Biography
If one casts a glance at the life of Joshua Hood, one will see that he is completely a military man. An English graduate of Memphis University, he served in the military force before taking writing as his career.
A very big part of his life has been spent in the military camp. He was a crucial part of the airborne division for 5 years. He was also deployed in Iraq to operate the combat operation. Between 2007 to 2008, he was also deployed in Afghanistan for an enduring freedom operation.
After taking a break from the service of military force, he is working as a SWAT member in Memphis and giving his service in the FBI, Secret Service, ATF, and many other military services.
At present, he is living in Collierville with his wife Amy, and son. He decided to leave the service of SWAT immediately after the birth of his son (as per his statement, he did not want to bring" trash" home) and chose to lead a civilian life as a full-time writer.
Joshua Hood Books In Order
Let's have a look at the Joshua Hood books and novels in publication order.
Publication Order of Search and Destroy Books
Publication Order of Treadstone Books with Robert Ludlum
| Book Title | Publication Year | Buy at Amazon |
| --- | --- | --- |
| The Treadstone Resurrection | (2020) | Buy Now |
| The Treadstone Exile | (2021) | Buy Now |
| The Treadstone Transgression | (2022) | Buy Now |
| The Treadstone Rendition | (2023) | Buy Now |
Joshua Hood Few Top Books Excerpts
Joshua Hood is inspired by many authors like Joseph Conrad, Brad Taylor, and most importantly, Vince Flynn's novels. As a reader, when you read his novels can find glimpses of their writings, and he accepts too.
'The Search and Destroy' is one of his well-known and adventurous series where in two different books, he presented different stories of valor and bravery. Let's read more about the other books of this series so that, as a reader, you can get more understanding of his way of writing and subject matter.
Clear by Fire (2015)
'Clear by Fire' is the debut novel of the wonderful series 'Search & Destroy' written by Joshua Hood. This novel is completely packed with war thrillers. Joshua has been successful in describing the journey of American hero Mason, who has been wrongly framed in an accusation, and how he tries to prove himself innocent. 
The series 'Search and Destroy' have two books in order, but in this Joshua Hood Books In Order, the writer has tried to introduce the story with two military characters, Mason Kane and Renne Hart.
The storyline revolves around Mase Cane, who is a former loyal soldier of the American army, and how he saves his life and prevalent the evil plans of the culprits. During his deployment in Afghanistan, when he refused to kill an innocent family, he was declared a terrorist, and with the help of Renee Hart, he tried to remove the tag of terrorist on him.
Warning order (2016)
Warning Order, as you know, is the second book of the Search and Destroy series where once again, the protagonist Mase Cane, who is still blacklisted by the American army, accepts a deal from the CIA and throws himself in danger again, only to remove his terrorist tad and resurfaced his position and honor. 
It will be interesting to read for readers how Mase, with the help of his friend Renne Hart, prevents an attack on the US military. So pick this ultimate Joshua Hood Books In Order for your next reading; I am sure the storyline will engage you till the last.
The Treadstone Transgression
The Treadstone Transgression is the third contribution of Joshua Hood in the field of writing from the late Ludlum legendary Jason Bourne series. The entire series is well-plotted and constructed.
The story starts in Haiti, where DIA agent Dally Carver is on a mission and acquires an encrypted flash drive from a bank manager. They found that the director of the intelligence service started working with a foreign conglomerate to have international sanctions, and it compelled them to think about the matter seriously.
On the other hand, Adam, who is preparing for his son's birthday party with his wife, gets an offer to go to Haiti and pick up the flash drive that he accepts.
With lots of suspense and ups and down, now it will be interesting to read for the readers how he fulfills the mission and what role Dally Carver plays in the whole novel. So just take this book in your next reading.
Joshua Hood – Award And Achievements
Keeping his military service in mind, we will add here the awards and achievements that were given to him for his extraordinary performances during wartime. For his wonderful contribution and amazing valor, he was awarded in a furious pursuit operation.
He was also awarded by lifesaving medal for saving the life of a civilian with immediate action and resourceful instinct.
Joshua Hood's Upcoming Book – The Guardian
From the "master of action" (Publishers Weekly) and USA Today, bestselling author of Robert Ludlum's Treadstone series comes a new thriller as intense and fast-paced as The Bourne Identity.
As a member of the Air Force's Elite Pararescue, Travis Lane abides by the motto "These things we do, so that others may live." With his papers already submitted for reenlistment, he is blindsided when his brother-in-law is killed in the line of duty, leaving Lane as the sole support for his sister and her young daughter who is fighting cancer.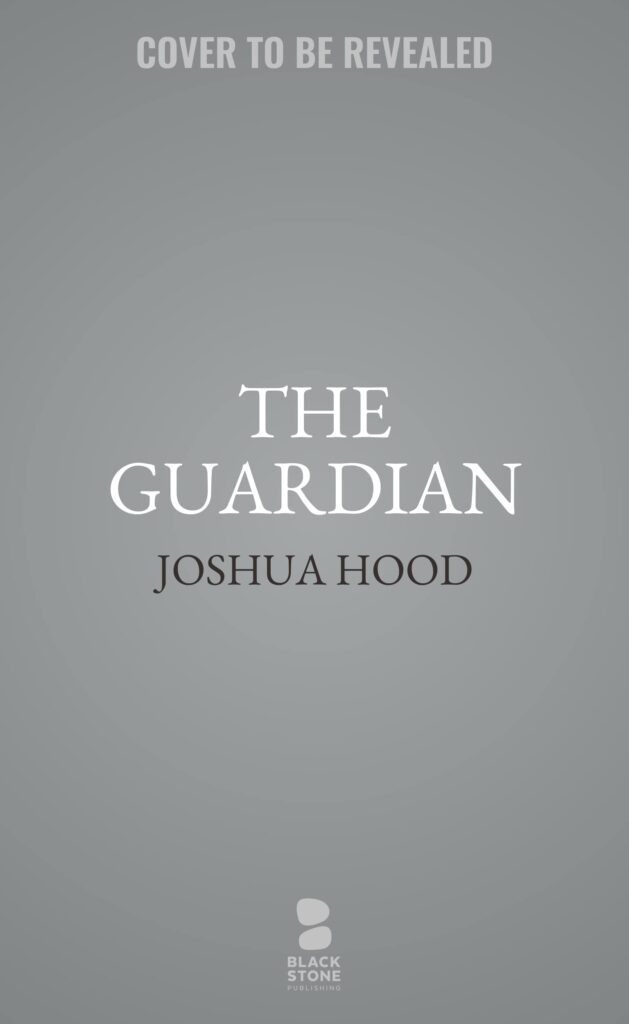 Desperate for something to help pay for his niece's continued care, Lane accepts an offer to join Broadside Solutions, a private company with specially trained military operatives who provide protection for clients all over the world. But it's trial by fire when his first mission takes him to the Democratic Republic of Congo to find and retrieve a kidnapped American in the middle of a densely forested jungle.
Infused with the author's own experience as a parachute infantryman, this high-octane thriller throws the reader deep into the African jungle on a rescue mission where nothing is as it seems.
Final Thought – Joshua Hood
Joshua Hood's writing gives a kind of thrilling experience when you give them a chance to quest your reading thirst. The reader can be completely engrossed in the story while reading his different war stories. He mentions one tagline for his writing 'no fillers only killers," and that is true also at the beginning of the story; even from the first sentence, a reader can feel the heat of the storyline. So add Joshua Hood's Books In Order if you are an avid reader of war stories and thrillers.
Top Faq on Joshua Hood
Which is the upcoming book by Joshua Hood?

"The Guardian" is the upcoming book by Joshua Hood. Both will release in 2023. it will release on 27th June 2023.

Which is the last released book by Joshua Hood?

"The Treadstone Rendition" from the Treadstone book series is the last released book by Joshua Hood with Robert Ludlum, It was released on 4th April 2023.
Read more authors like Joshua Hood
Have you read books and novel series by Joshua Hood? Leave your thoughts and comments below.