T. Davis Bunn Books In Order – T. Davis Bunn aka Thomas Locke Davis Bunn is an international author from North Carolina (USA). And, to date, he managed to sell more than 7 Million Books that are also in more than 15 different languages. Among 7 Million Books, most of the books became popular.
Here, we are encapsulating a few famous and popular T. Davis Bunn Books in Order along with his biography and career graph.
Likewise, in Davis Bunn's books and novels, he has been recognized as a consummate writer, wise teacher, Renaissance man, and a wonderful adventurer by his family, friends, and reviewers. He traveled across the world and learned the different-different language to jot down books.
Here, in this post, I'll also be explaining the career and biography of T. Davis Bunn in detail. Let's see how great he is as an author or book writer and what made him become The Thomas David Bunn from T. Davis Bunn.
Thomas Davis Bunn Bio: Life & Education
Mr. Davis Bunn was born in year 1952 in Europe Continent but, was raised in the USA North Carolina. At the age of 20, he left Europe then he completed his very first graduate degree in Economics & Finance field.
Currently, he is living with his wife at Regent's Park College, Oxford University, and serving as a Novelist.
Thomas Davis Bunn's Career
Just After his graduation degree, he became an International Financial Expert which made him travel to more than 40 countries in Asia, Africa, the Middle East, North America, and Europe. During his visit to Germany, at the age of 28, he developed faith in Jesus Christ. He went to Germany for managing the International Financial Advisory Group.
Thereon, his journey as a writer began. Since then, my passion and vocation both have been writing. Initially, he took 9 years to write down only 7 books before his first book was acknowledged for publishing. During those 9 years, he was active in International Business as a full-time career. He used to travel up to 2 to 3 countries each week for business purposes.
It was in 1990 when T. Davis Bunn's first book was published, "The Presence" and, soon it became the national best-selling book.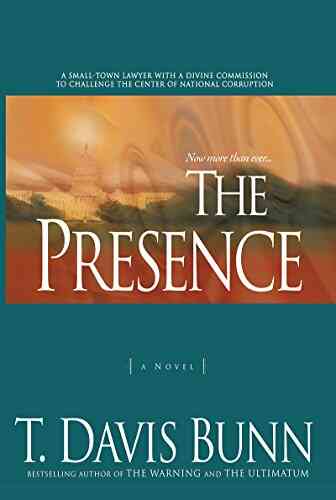 That's how his writing journey begins and with time he became very popular and famous. Later, he collaborated with Canadian author Janette Oke and also co-authored some novels with his wife Isabella.
T. Davis Bunn Books in Order of Publication
Let's have a look at the top series and books by Davis Bunn.
Publication Order of Island of Time Books
Order of Acts Of Faith Books with Janette Oke
Book of Dreams Books in order as Davis Bunn
Publication Order of Fault Lines Books as Thomas Locke
Publication Order of Heirs of Acadia Books
Publication Order of Kyle Adams Books with Janette Oke
Publication Order of Legends of the Realm Books as Thomas Locke
Order of Marc Royce Books as Davis Bunn
Order of Marcus Glenwood Books
Order of Miramar Bay Books by Davis Bunn
Order of Premier Mystery Books by Davis Bunn
Publication Order of Priceless Collection Books
Publication Order of Recruits Books as Thomas Locke
Order of Reluctant Prophet Books as Davis Bunn
Publication Order of Rendezvous With Destiny Books
Publication Order of Song of Acadia Books with Janette Oke
Spectrum Chronicles Books in order as Thomas Locke
Order of Storm Syrrell Books as Davis Bunn
Publication Order of T.J. Case Books
Order of Thomas Locke Mystery Books as Thomas Locke
Standalone Novels by T. Davis Bunn
1] "The Warning" [Reluctant Prophet Series, Book 1]
Originally, this book by Davis Bunn was published in the year 1998. When you go through this novel then, you'll come to know that the story revolves around the main character named Buddy Korda.
This fascinating story is all about Buddy Korda, who is a good and best-natured banker and who becomes an unlikely prophet. In this story, he experiences several nightmares for two weeks regularly and somehow he comes to know that disjointed images have some meaning.
And, in just a matter of a few days, all fragmented images start to fuse and come into focus. The message became crystal clear and unmistakably clear and the message was "It Is Coming… Forty-One Days".
As a normal person, he went into a state of shock and confusion about whether to share this message or not with a colleague at his job, or family, and even his life in jeopardy. And, a question was also arising 'Who will listen to this dreadful prophecy about America's Financial Downfall?'
This intriguing tale is all about Buddy Korda's struggle for faith in God. He felt the pressure about the future of the people he doesn't even know and the great nation at stake. And, in the climax, you'll come to know what happen and did anyone believed him or not.
2] "The Great Divide" [Marcus Glenwood Series, Book 1]
After a few years of the Reluctant Prophet Series, Marcus Glenwood Series was released. And, the book named 'The Great Divide' was released in the year 2000. This novel's intriguing and amazing story follows an attorney named Marcus Glenwood. This novel is based on a legal fiction story in which the Hero unexpectedly finds himself in the most emotional and biggest draining case of his career.
This thriller fiction story starts when Marcus starts experiencing a shattering personal calamity and resigns his job at the finest corporate law firm to seek sanctuary in a small town in North Carolina to restructure his life.
Marcus met with Alma and Austin Hall, as he was fragile and wounded spiritually, he finds out that their daughter was missing or disappeared in China during probation into slave-like practices of New Horizons. And, New Horizons is the World's largest Manufacturer of Athletic Gear and Sports Shoes. He accepted the case after the convincing pleads and obvious anguish from Alma Hall.
The investigation unravels a web of treachery that stretches from Washington D.C. to Asia, Europe then back to North Carolina of America. And, he couldn't even believe how quickly the mystery unravels the suspense. Since, the power to hinder, threaten, manipulate, harm, or even eliminate who stands against the Huge Multi-national Sports Company New Horizons.
However, the talent Marcus reflected in this intriguing story is underestimated by New Horizons. And, how cautiously and gradually Marcus tries to expose the perturbing mystery of Gloria Hall's disappearance and New Horizon.
And, in the climax of this legal fictional story, you'll come to know how he unfolds not only the truth but also himself. What are the highlights of "The Great Divide" kindly buy the book to unravel the story?
In the ultimate Christmas, comfort read for fans of Nicholas Sparks and Karen Kingsbury, internationally bestselling author Davis Bunn returns to the kindhearted coastal town of Miramar Bay for a moving story of second chances, Christmas blessings, and the beauty of nature, as a single mom and her extraordinary son open their hearts to a newcomer who's lost everything in a nearby wildfire.
Ryan Eames is a policewoman and single mother dedicated most of all to her lonely, uniquely gifted son. Stretched thin by double shifts and grappling with an out-of-season coastal wildfire, Christmas cheer feels as far away as a distant carol on a winter night. Until duty draws her into the life of a stranger.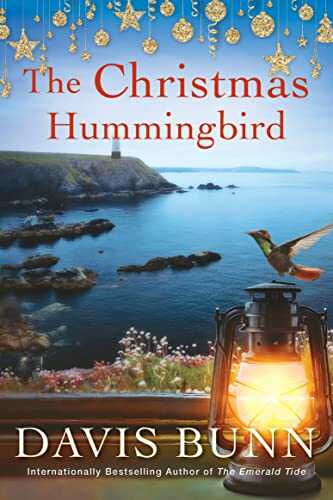 Ethan Lange is alive because Ryan reached his canyon home before the blaze. Christmas is only days away, and Ethan has lost everything. A man reckoning with a painful past, it's not the first time he's been forced to start over. At least now it's in the redeeming embrace of Miramar Bay.
Forging an animal rescue operation, Ryan and Ethan first unite by their cause and the rally of a close-knit community. But it's Ryan's extraordinary child who draws them into something deeper and surprising. Something to be thankful for. Now with every beat of their hearts, Christmas in Miramar Bay looks to be a season of love, healing, and sweet mercies that will be remembered for a lifetime.
T. Davis Bunn's New Book – Shell Beach (Miramar Bay)
A man adrift . . .

Noah Hearst is leaving a life he's spent twelve years building. Professionally, a losing battle for his job after a hostile takeover. Personally, signing away his marriage in a split that was a long time coming. Now, the difficult part: deciding who he is, what he wants, and where to go next. Maybe it's time to realize a dream that's carried him through hard times: owning a boat. Traveling the ocean, exploring new ports, and embracing the endless horizon. Blissful. Impractical. Impossible? For now, the dream alone gives Noah the strength to move forward . . .

An unexpected lifeline . . .

Jenna Greaves is an end-of-life nurse, devoted to her charges' final breath. She's been called a confidante, a surrogate daughter, and a best friend. She is all those to Dino Vicenza, a secretive millionaire who refuses to even speak with his greedy and impatient family. Gradually Jenna becomes Dino's only confidant and something far more out of the ordinary; she shares the old man's passion for sailing the open seas. With his passing comes an unexpected bequest: a luxury yacht that invites Jenna to break free of old chains, if only she might find someone to help steer her toward new horizons.

One twist of fate and Noah and Jenna are brought together in the most unexpected way to navigate their future—and discover more about life, each other, and themselves than they ever imagined.
Thomas David Bunn's Awards
After a certain period of getting popularity, he put David Bunn as his name on the books. For his historical and suspense fiction novels and books, he had been honored with 4 Christy Awards due to having a wonderful Art-of-Writing. Bethany House is the publisher who entrusted him and helped him to release a majority of the books. What a Wonderful, Inspiring, and Amazing Journey he has been having!
Top FAQ on T. Davis Bunn
Top Reads from 'the books in order"
What's your thought on T. Davis Bunn's books and novels? Leave your comments below.